Randy Burnet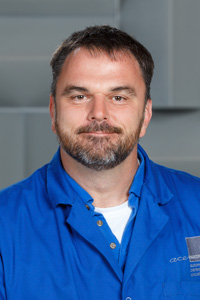 BSc (Eng), PEng
Electrical/Controls Engineering Lead
Biography
Prior to joining ACE, Randy was employed at General Motors (GM) of Canada's car and truck assembly plants in Oshawa, Ontario. During his 23 years with GM, his responsibilities included:
Implementing networks and error-proofing devices during the launch of the Chevrolet Camaro.
Leading a team of engineers and designers to continuously improve North America's first three-shift automotive assembly process.
Specifying and installing robotic cells.
Co-ordinating the activities of electricians, millwrights, welders, pipe fitters and industrial mechanics.
He holds a Bachelor of Science in Electrical Engineering.