Maria Barrese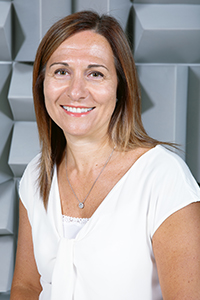 Business and Finance Co-ordinator
Maria is the initial point of contact for all ACE inquiries from customers, visitors and Ontario Tech University representatives. She provides support for ACE's day-to-day business operations to ensure immediate customer requirements are met.  
Maria provides financial and business support while working closely with ACE's Executive Director, Business and Operations Manager, and staff as the primary planning resource for all events hosted at ACE.
Maria holds a Bachelor of Business degree and a Certificate in Human Resources Management from York University. She has worked at Ontario Tech University since 2010, initially in the Clean Energy Research Lab as part of the Faculty of Engineering and Applied Science. She transitioned to ACE in 2013 as Administrative Assistant and became Business and Finance Co-ordinator in 2017.