Warren Karlson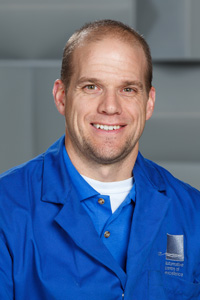 MEng, PEng, MBA
Senior Engineering Manager
Biography
Before joining ACE, Warren worked for General Motors (GM) of Canada at the Canadian Regional Engineering Centre in Oshawa, Ontario. During his nine years with GM, his responsibilities included:
Managing the component design process for a variety of automotive parts such as side doors, hoods and lift-gates.
Managing the validation process for exterior and suspension components.
Providing material and fastener support for future product design and current production issues.
Testing mechanical, material and metallurgical characteristics of suspect production parts.
His degrees include:
Bachelor of Mechanical Engineering
Master of Engineering
Master of Business Administration
He is also a member of the Professional Engineers of Ontario.