Kevin Carlucci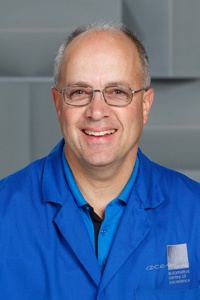 Technical Support Co-ordinator
Biography
Prior to joining ACE, Kevin was a longtime technician with General Motors of Canada working at the Canadian Regional Engineering Centre in Oshawa, Ontario and the Powertrain Component Manufacturing Plant in St. Catharines, Ontario. His many responsibilities included:
Building advanced engineering properties for test and development.
Leading and training technicians on the assembly and test of the Equinox hydrogen fuel-cell vehicles.
Leading destructive and non-destructive structural testing on powertrain and axle components.
He has 30 years of experience in current and advanced vehicle technology. He holds an Automotive and Truck Mechanical Apprenticeship certificate from Mohawk College in Hamilton, Ontario.