Unmanned aerial vehicles
The ACE Centre for Unmanned Aerial Vehicle (UAV) Research utilizes the most sophisticated climatic wind tunnel and testing chambers in the world to take the UAV industry into new territories. At this epicentre of UAV research and product development, we help researchers and manufacturers discover what it takes to handle any climate on earth, from frigid northern storms to the hottest desert heat. We can help you improve the capability of your UAV to fly safely and reliably beyond visual line of sight, in fog, wind or inadvertent icing conditions.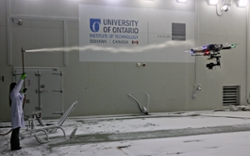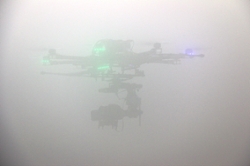 UAV research 
ACE is the research centre where you can test, verify and develop a product with confidence. We can test the quality, reliability and life cycle of your UAVs. We specialize in industry and academic collaborations for research and development (R&D). Such collaborations are opportunities to increase capital as all money spent on R&D at ACE has the potential to be multiplied through government funding programs. Our team of funding specialists will help you prepare your submissions to align you with the right people in the right agencies so you can acquire funding for your research and industry/academic collaborations. These types of collaborations will allow you to utilize some of Canada's brightest minds to make your UAV R&D a success.
The entire facility or individual chambers are available to be rented at affordable rates.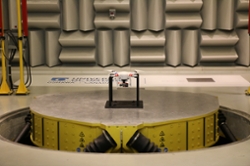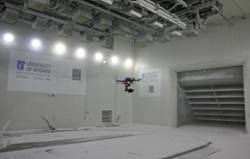 UAV testing grounds
Once you have concluded your UAV testing in our climatic chambers, send your drones to the sky over our 180-acre Drone Proving Ground. This vacant land just north of UOIT's north Oshawa location is the ideal site to test and verify your UAV's performance with both speed and altitude.

If more indoor testing is what you require, you can utilize the ACE Indoor UAV Proving Ground. Located in our massive on-campus dome, this facility enables you to push your drones to the limit in a completely enclosed and controlled environment.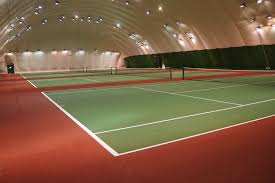 Whatever your testing needs are, the ACE Centre for UAV Research can help your business take flight.
Past UAV research at ACE
PrecisionHawk successfully completed extreme-weather testing in ACE's climatic wind tunnel. The international UAV market leader collaborated with engineering experts at ACE to explore the impact of harsh climates and unpredictable weather conditions on typical UAV navigation and operation. PrecisionHawk utilized the climatic wind tunnel for extreme weather testing and the shaker table for shock/vibration testing of their fixed wing UAV to accelerate the design cycle and development of protocols related to UAV safety and reliability. 
Ontario Tech UAV researchers
Dr. Scott Nokleby, PEng
Associate Cameco Research Chair
Associate Professor
Department of Automotive, Mechanical, and Manufacturing Engineering
Faculty of Engineering and Applied Science
Research interests:
advanced kinematics of robots and mechanisms

automation

mechanism and robot design

mechanisms

mechatronics

mobile-manipulator systems

optimal design

redundant manipulator systems

robotics
Dr. Haoxiang Lang
Assistant Professor
Department of Automotive, Mechanical and Manufacturing Engineering
Faculty of Engineering and Applied Science
Research interests:
autonomous robotics

machine learning

mechatronics

visual serving and advanced controls