ACE Practical Aerodynamic Workshop
Work on real race cars!
Learn practical aerodynamics in the world's most advanced climatic wind tunnel at the University of Ontario Institute of Technology (UOIT). In this $100-million facility, participate in hands-on seminars and labs that will teach you the science behind what it really takes to make cars achieve maximum speed on the racetrack and fuel efficiency on the road. You will have the opportunity to adjust the aero configuration on real race cars, and then test and validate them in the wind tunnel. This is a non-credit eight-hour undergraduate-level course offered through lectures and lab sessions. Graduates will receive a UOIT-ACE Certificate of Completion.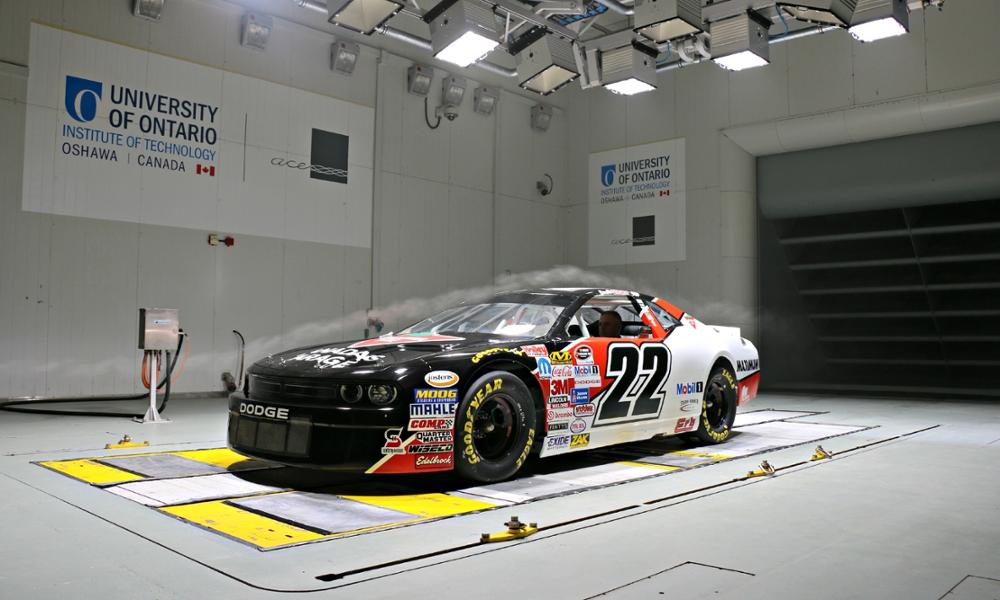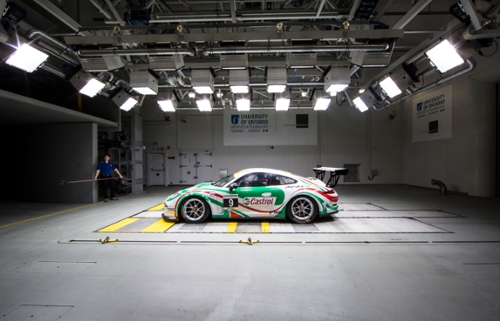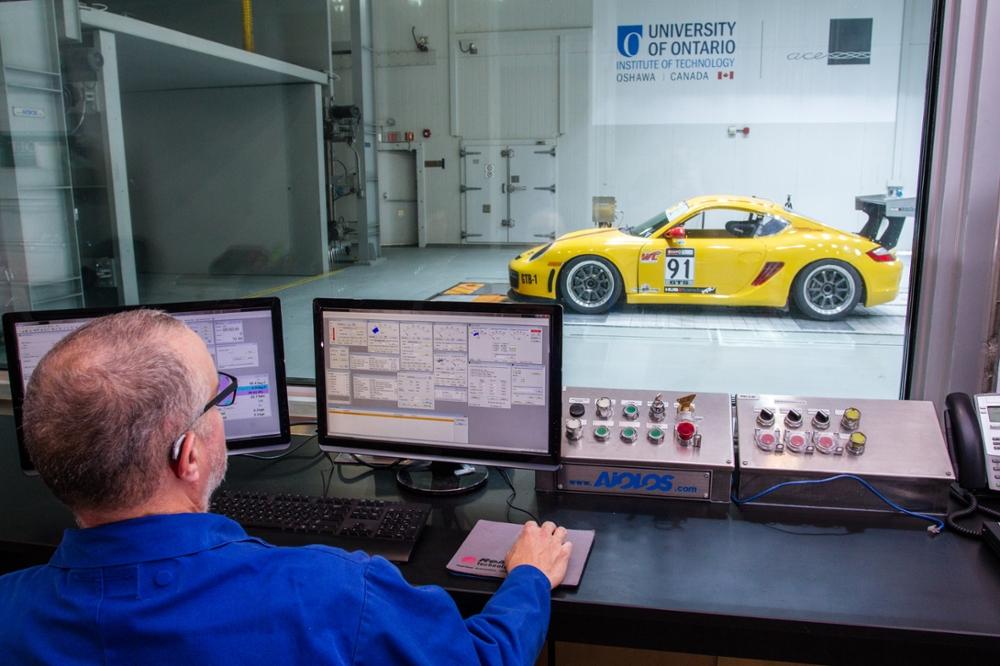 Workshop curriculum
Through hands-on learning, this seminar will teach the basics of vehicle wind-tunnel testing and aerodynamics. Participants will split into two teams and have the opportunity to plan, instrument and adjust the aero components on a real race car. The two teams will compete to see who can develop the best performing vehicle through aerodynamics. In the end there will be a winner, and the team will be immortalized forever!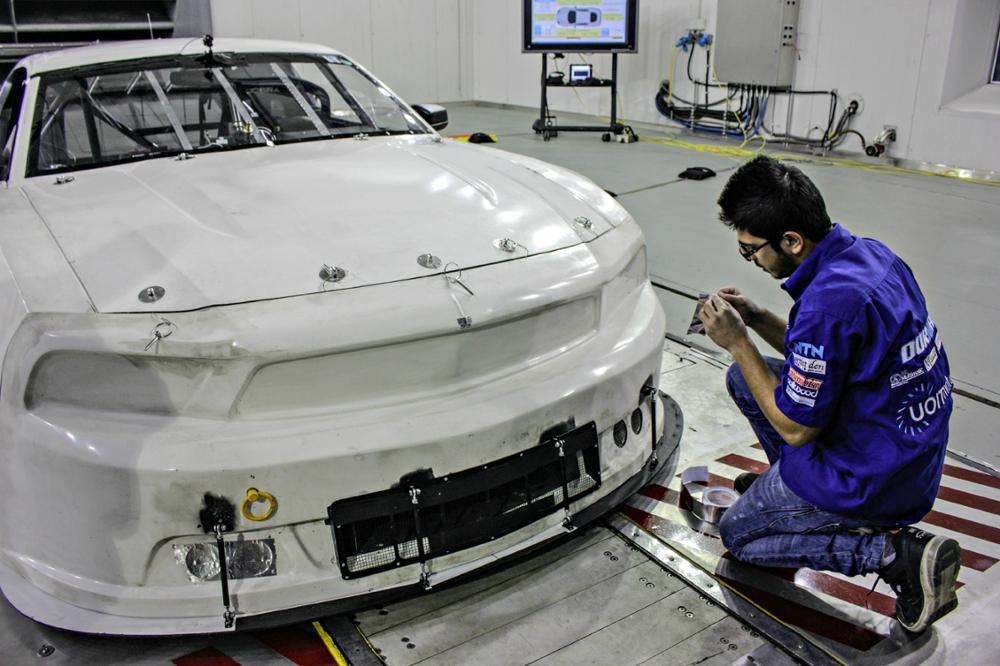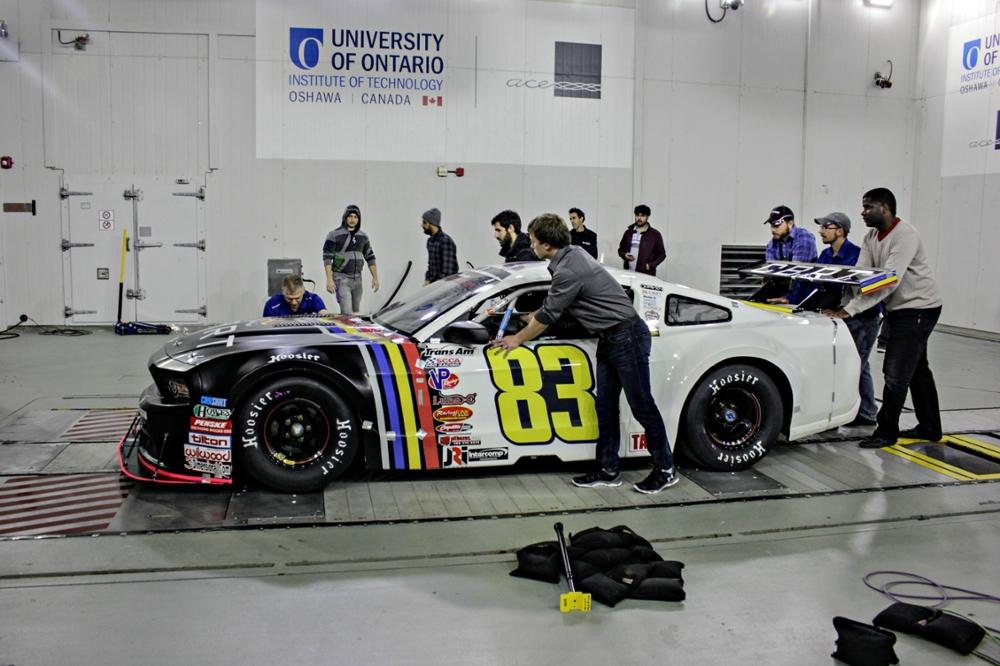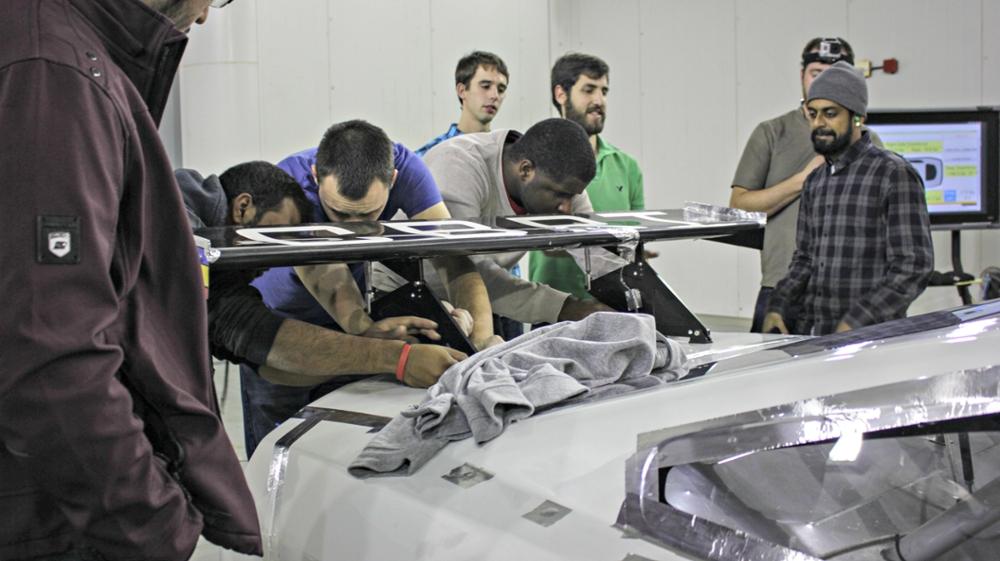 Workshop schedule
Introduction: Overview of wind tunnels for automotive aerodynamic features 
Learn about the use and applications of different wind tunnel types.
Low-speed and high-speed: Aero, climatic, aero-acoustic.
Basic circuit design: Open, closed and duel jet, vertical and blow-down tunnels.
Practical uses of wind tunnels around the world.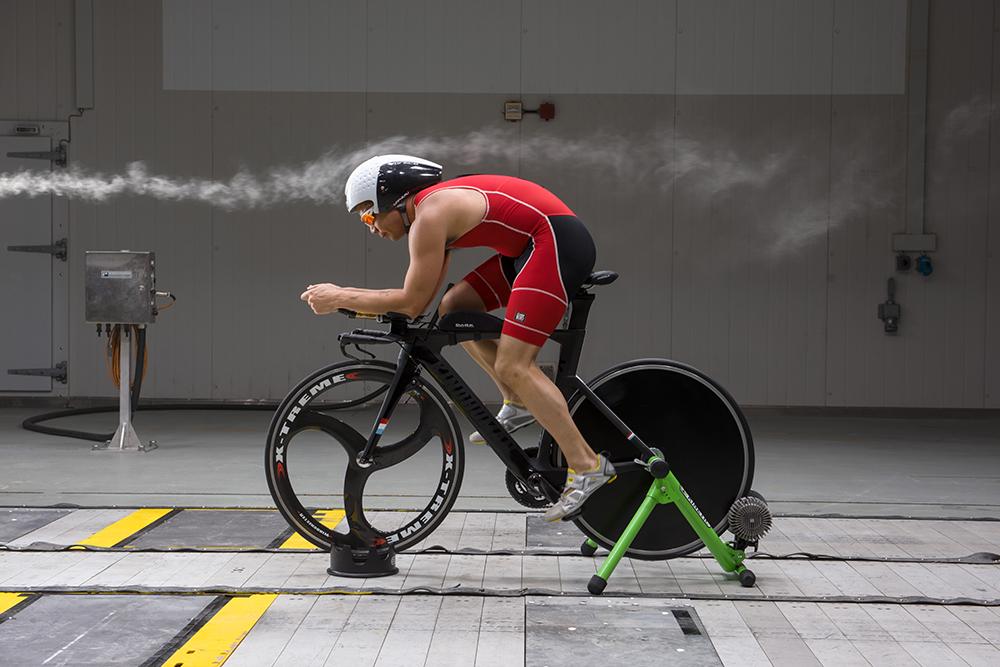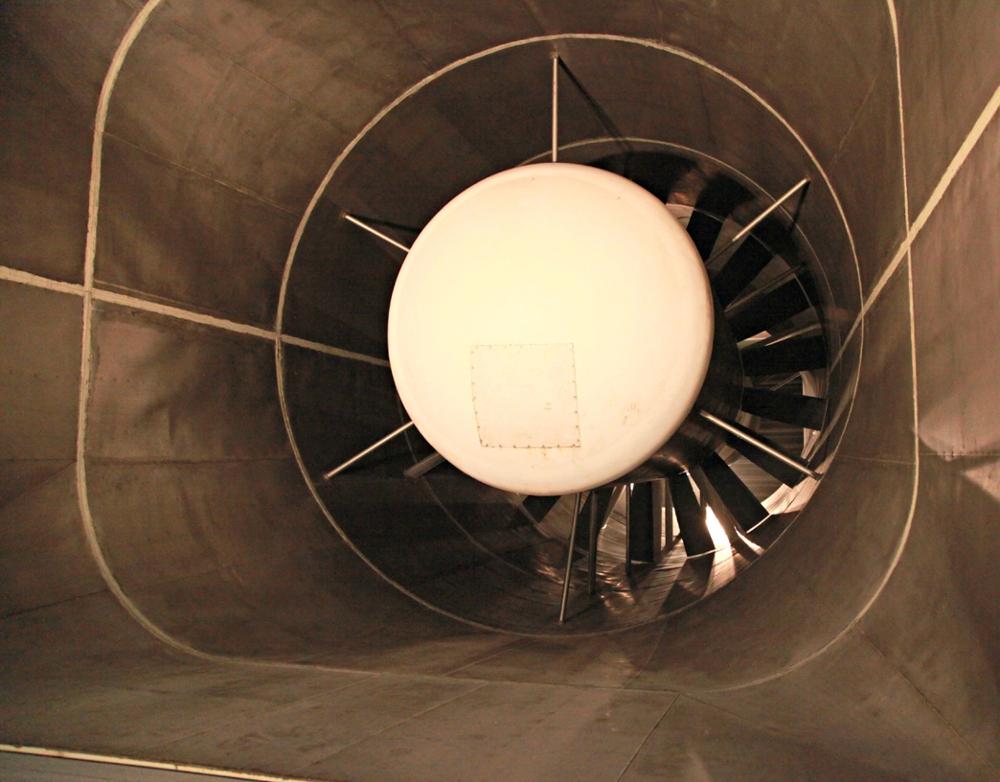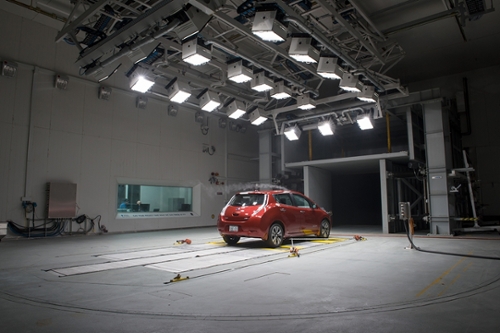 Guest specialist speaker: Automotive aerodynamic features
Climatic wind tunnel walk-through
Discover how the climatic wind tunnel works and how data is acquired.
Discover different methods of vehicle measurement through instrumentation.
Learn how to navigate the client control screen in the control room.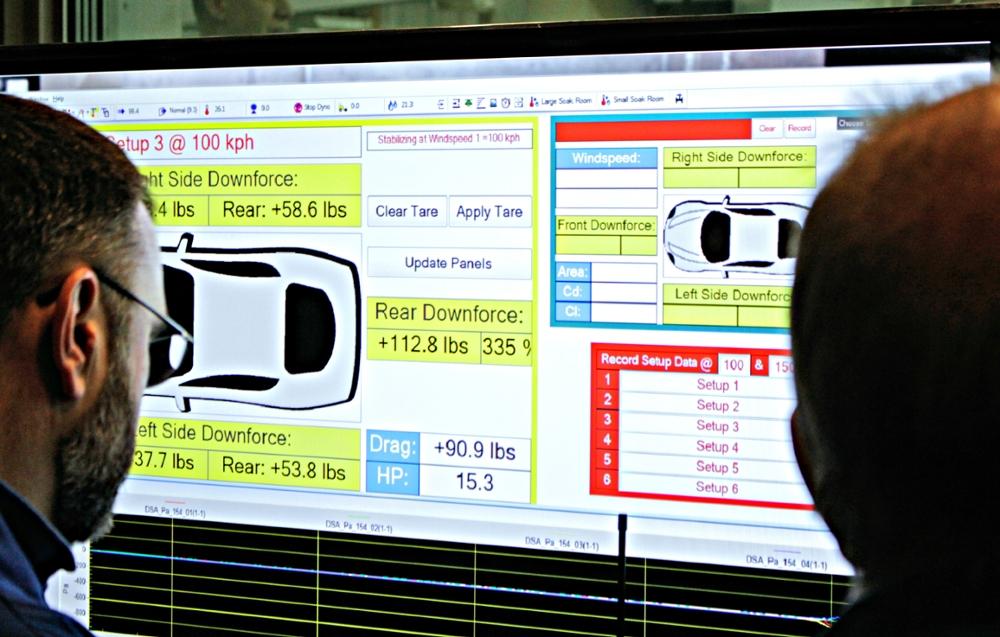 Get to know your race car
Develop a strategy and game plan for making your vehicle perform better.
Instrument your vehicle.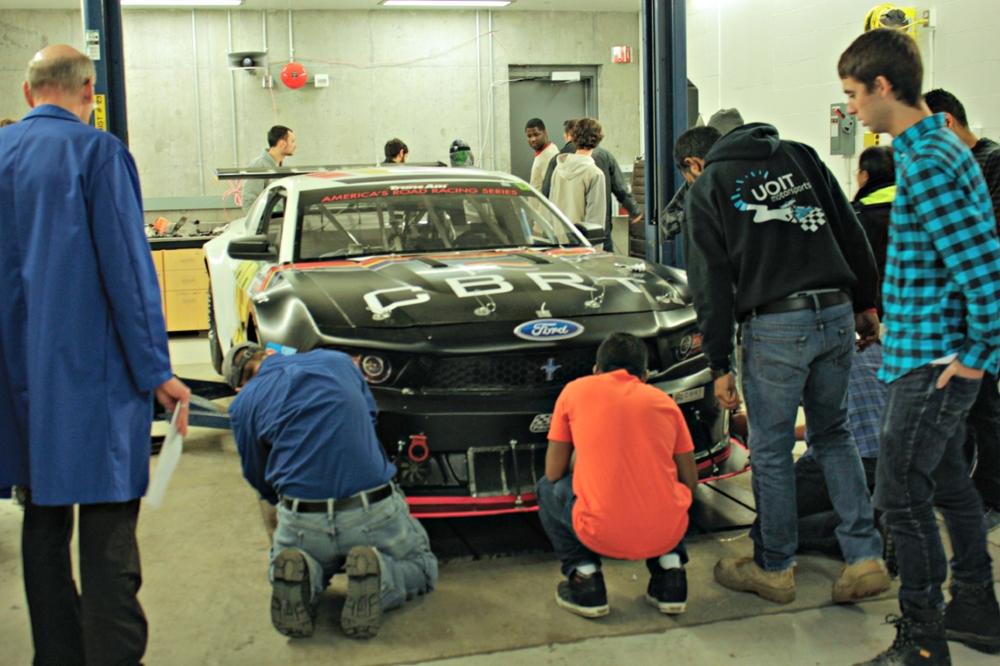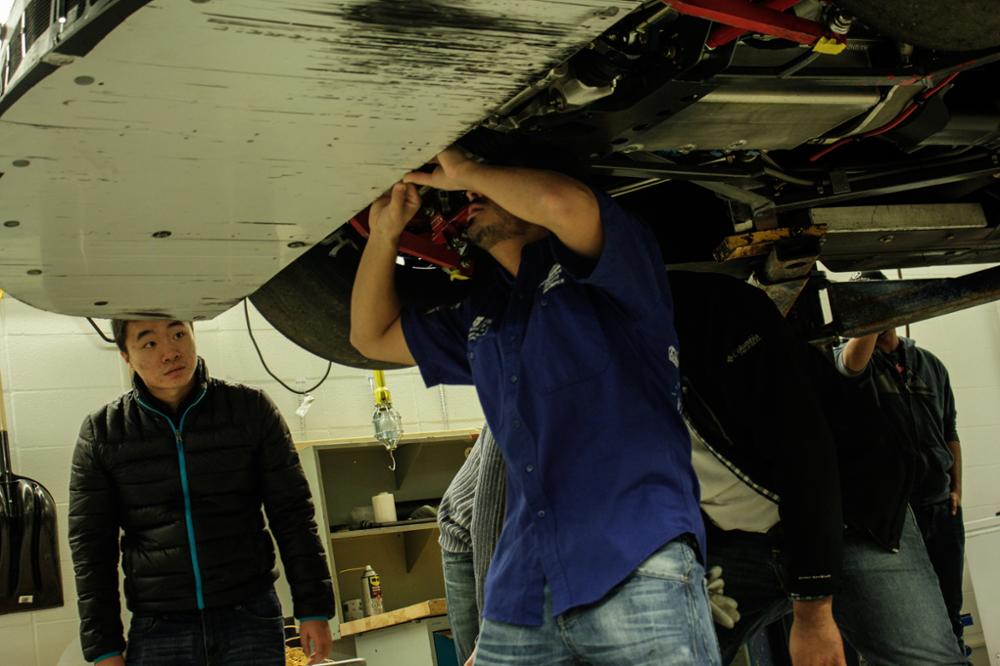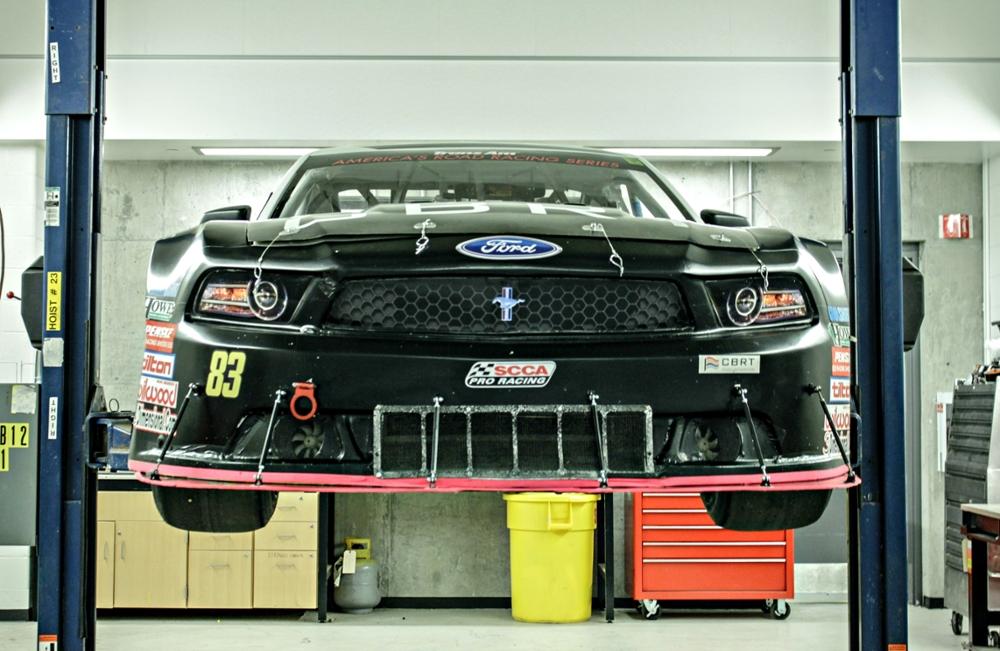 Wind tunnel testing methods and uses
Discuss how to utilize the wind tunnel.
Learn about durability and noise, vibration and harshness (NVH) testing.
Tour of ACE testing facility and interactive demos
Explore:
climatic chambers
climatic four-poster shaker
climatic wind tunnel
multi-axis shaker table (MAST) in a hemi-anechoic chamber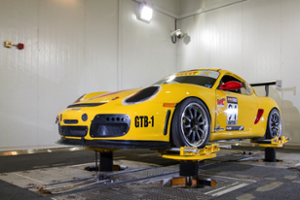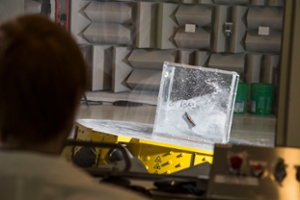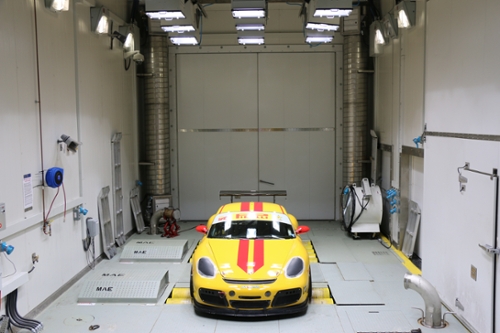 Wind tunnel testing
Implement your team's aerodynamic strategy through wind tunnel testing to develop the best aerodynamic configuration for your race car.
Make adjustments to the aero components of your teams race car.
Connect instrumentation and gather data.
Perform flow visualization.
Manage multiple planned scenarios for optimizing your race car.
Team aerodynamic results reveal and awards
Was your team able to turn theory into real-world results?
Which team's vehicle had a better aerodynamic setup, and why?
Which team came out on top?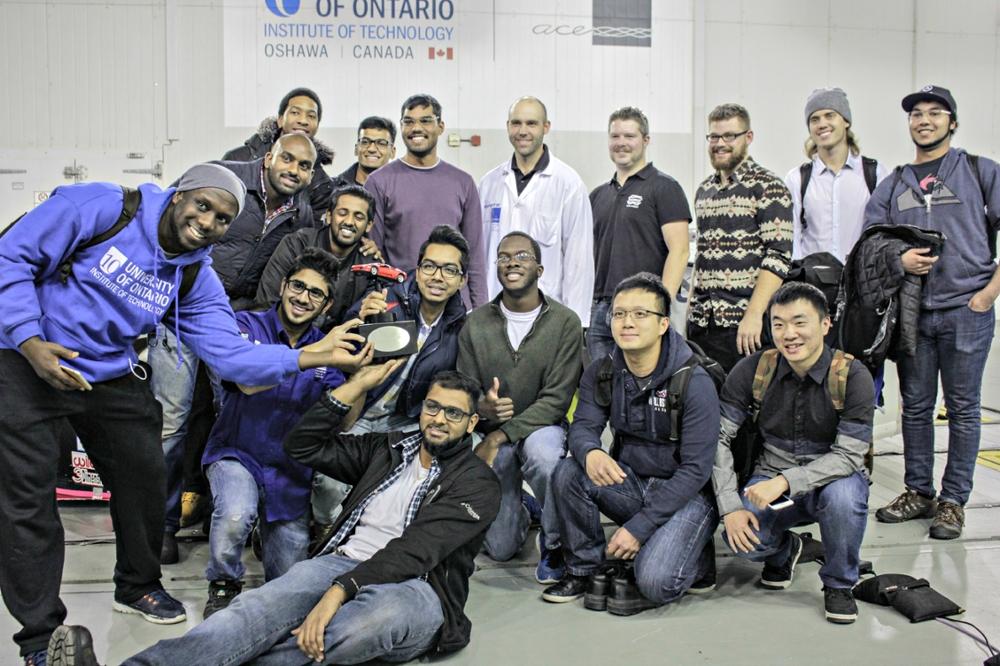 About our instructors:
Dr. Gary Elfstrom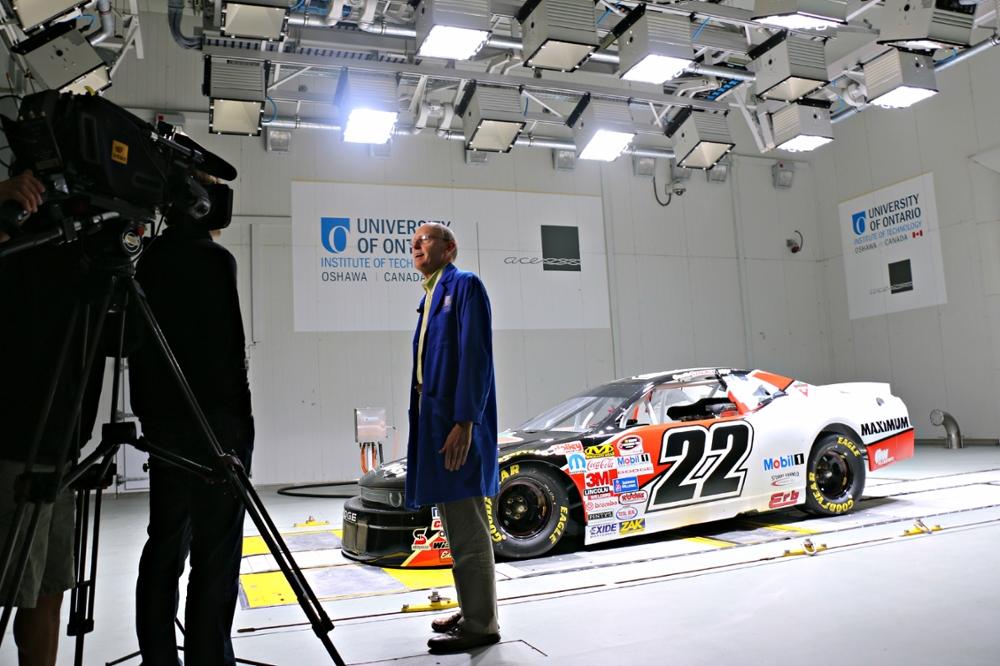 Dr. Elfstrom co-founded Aiolos Engineering Corporation, a Toronto-based global company that designs and builds wind tunnels and test chambers to meet client aerodynamic, aero-acoustic and environmental testing needs.
Prior to that he worked at the National Research Council as a research officer in the high-speed wind tunnel laboratory. He was responsible for test technique development and management of wind-tunnel tests for aerospace clients.
He is also a Fellow at the Canadian Aeronautics and Space Institute, and an Associate Fellow at the American Institute of Aeronautics and Astronautics. He has authored and co-authored research papers on a variety of topics pertaining to wind-tunnel design and operation. He is a graduate of the University of British Columbia and holds a PhD in Aeronautical Engineering from the University of London (Imperial College) in England. He has also served on the Natural Sciences and Engineering Research Council of Canada grant selection committee for fluid and thermal engineering.
Dr. Martin Agelin-Chaab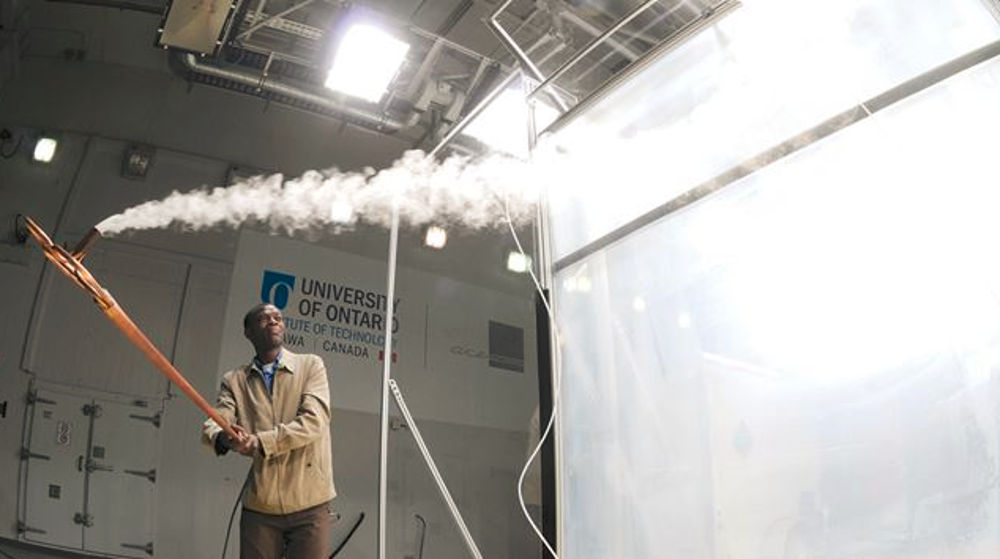 Dr. Agelin-Chaab was the winner of the UOIT Engineering Students' Society's Best Instructor Award in 2013. Along with having a passion for teaching, he is a prolific researcher with many journal and conference publications in the areas of:
automotive aero-thermal studies
bluff body aerodynamics
fluid dynamic energy conversion systems
fluid mechanics
jets
porous media flows
turbulence
He holds a Bachelor of Science degree in Mechanical Engineering from Kwame Nkrumah University of Science and Technology; a Master of Engineering from the University of Alberta; and a Master of Science and PhD from the University of Manitoba.
John Komar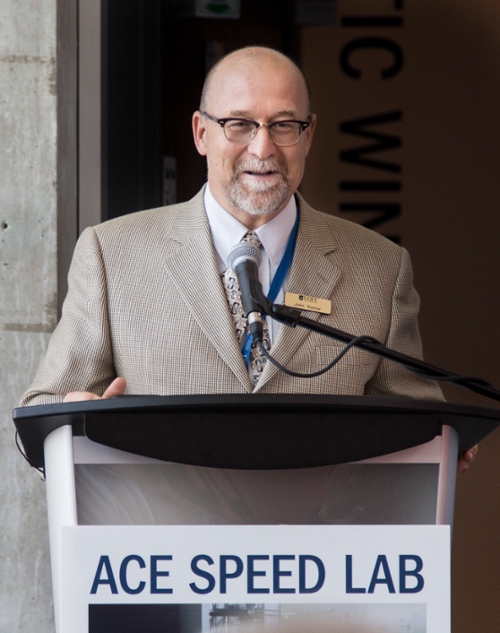 John Komar is responsible for the operations of the state of the art ACE facility. Prior to joining UOIT, he oversaw the design, development and construction of the ACE facility. He has acted as the managing director, taking ACE from the business concept to an operating enterprise. His global experience includes assignments and leadership positions in multiple locations for manufacturing engineering, product design and product validation/testing. As an international project engineer, he managed projects in Brazil, Argentina, Thailand, China and Australia.
He has more than three decades of experience in the automotive industry, engineering, manufacturing, project management and senior management. This expertise has enabled him to bring advanced engineering development and research to other market sectors such as architectural/civil, aerospace, human factors, high-performance sports, motorsports and other transportation markets.
He has won a number of awards and has authored research papers on a variety of topics pertaining to automotive component development. He is a graduate of Kettering University in Flint, Michigan and McMaster University in Hamilton, Ontario where he earned a Master of Mechanical Engineering degree.