ACE Environmental Auto Extrication Workshop - Level 1
ACE offers the most extensive and action-packed auto extrication workshop available in North America. Unlike traditional extrication workshops, at ACE you will have a full day of hands-on learning within our advanced climatic wind tunnel. You will have the opportunity to practice your extrication skills in climate simulations that recreate the harsh realities of Canadian weather, including torrential rainstorms, freezing rain and unpredictable blizzard conditions. Learn how to perform advanced auto extrications to ensure you are prepared when facing future emergency situations.
The ACE Environmental Auto Extrication Workshop is held over the course of two action-packed days of hands-on stabilization, extrication and patient-handling technique development. In an instructor-led team environment, participants will work with hydraulic and non-hydraulic extrication tools on different vehicles in many configurations. Once you have completed this intensive workshop, you will be knowledgeable and confident with your extrication skills and application to real and imminent Canadian weather scenarios.
Day 1: Will include a brief in class introduction/course outline followed by hands-on evolutions outside in ACE's private lot, leading up to real-time staged multi-vehicle extrication scenarios occurring on Day 2.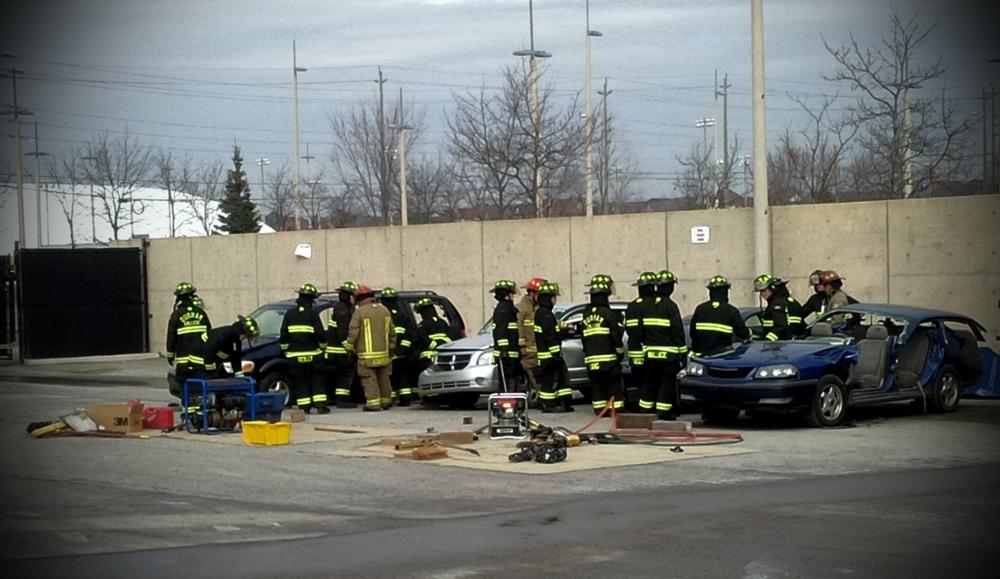 Day 2: Will take place in the ACE Climatic Wind Tunnel, where participants will get to experience a selection of varying weather scenarios. Real-time staged multi-vehicle extrication scenarios will occur here, and the evolutions of Day 1 will be put to the test.