ACE research
Industry and academic collaborations at ACE provide opportunities to increase capital, as all money spent on research and development at ACE has the potential to be multiplied through government funding programs. Our team of funding specialists will help you prepare your submissions to align you with the right people in the right agencies so you can acquire funding for your research and industry/academic collaborations. Collaborations will allow you to utilize some of Canada's brightest minds to make your research and development a success.
Not only is ACE ideal for automotive and engineering research, but it is also the perfect tool for furthering research and knowledge in areas such as:
civil engineering

drones

electronics

health science

high performance

human trials
robotics
solar energy
Utilize the one-of-a-kind climatic capabilities of ACE to make your research project a success.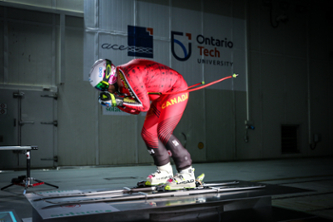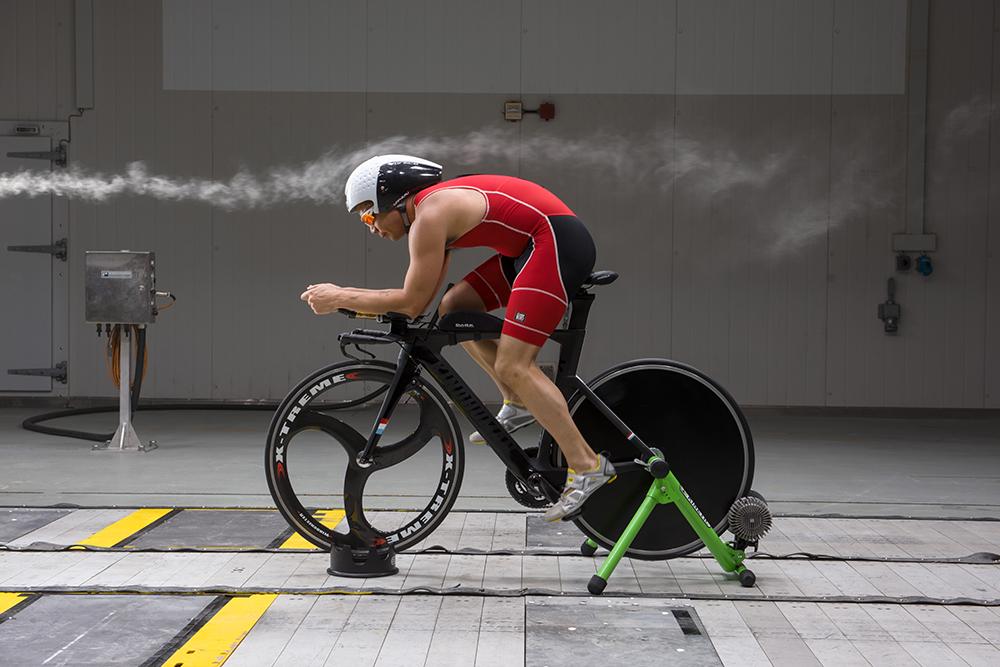 Multi-faculty research and industry collaborations 
Research at ACE gives industries the chance to work with world-renowned professors not only in engineering, but across many different faculties at the university. Ontario Tech University's research programs are finding new solutions to problems and educating future leaders of tomorrow, who will turn fresh ideas into commercial products in all industries. Carrying out research at the university provides an opportunity for collaboration between industry and academics, and the chance to increase research funding through government grants.
Past ACE research: 
Civil engineering: Past research at ACE has spanned many industries and faculties at Ontario Tech University. For example, the university collaborated with Envision SQ in a research project to create highway barriers designed to reduce air pollutants. 
Automotive: Ontario Tech University's Faculty of Engineering and Applied Science has been working on shaping the next generation of green vehicles. It is investigating new safety, manufacturing, thermal and information technologies for vehicles, among other areas of active automotive research. This is generating new knowledge by advancing the frontiers of research that will help transform the automotive industry.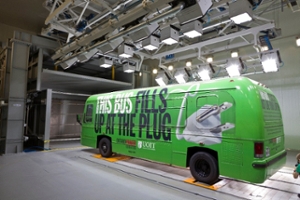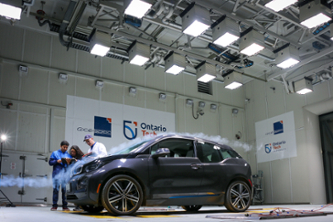 Human performance: Ontario Tech University's Health Sciences faculty members worked with Toronto Fire Services to better understand the effects of extreme weather conditions on the health and safety of the fire service personnel. Various aspects of the human body were tested, including:
biomechanics and ergonomics of frigid blizzard conditions and sweltering summer heat conditions

cardiovascular physiology

thermal physiology
The data obtained from this study will help researchers understand the physical limitations encountered during extreme weather events. It will also help them determine the most appropriate techniques to minimize health and occupational risks during emergencies.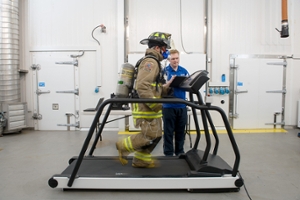 Motorsport: Ontario Tech University's Faculty of Engineering and Applied Science worked with industry partners Mantis Sport and BBX Racing to develop new aero technology for ACE's climatic wind tunnel. The technology proved to be a success, and professional motorsport teams have utilized it for testing to make their vehicles faster.